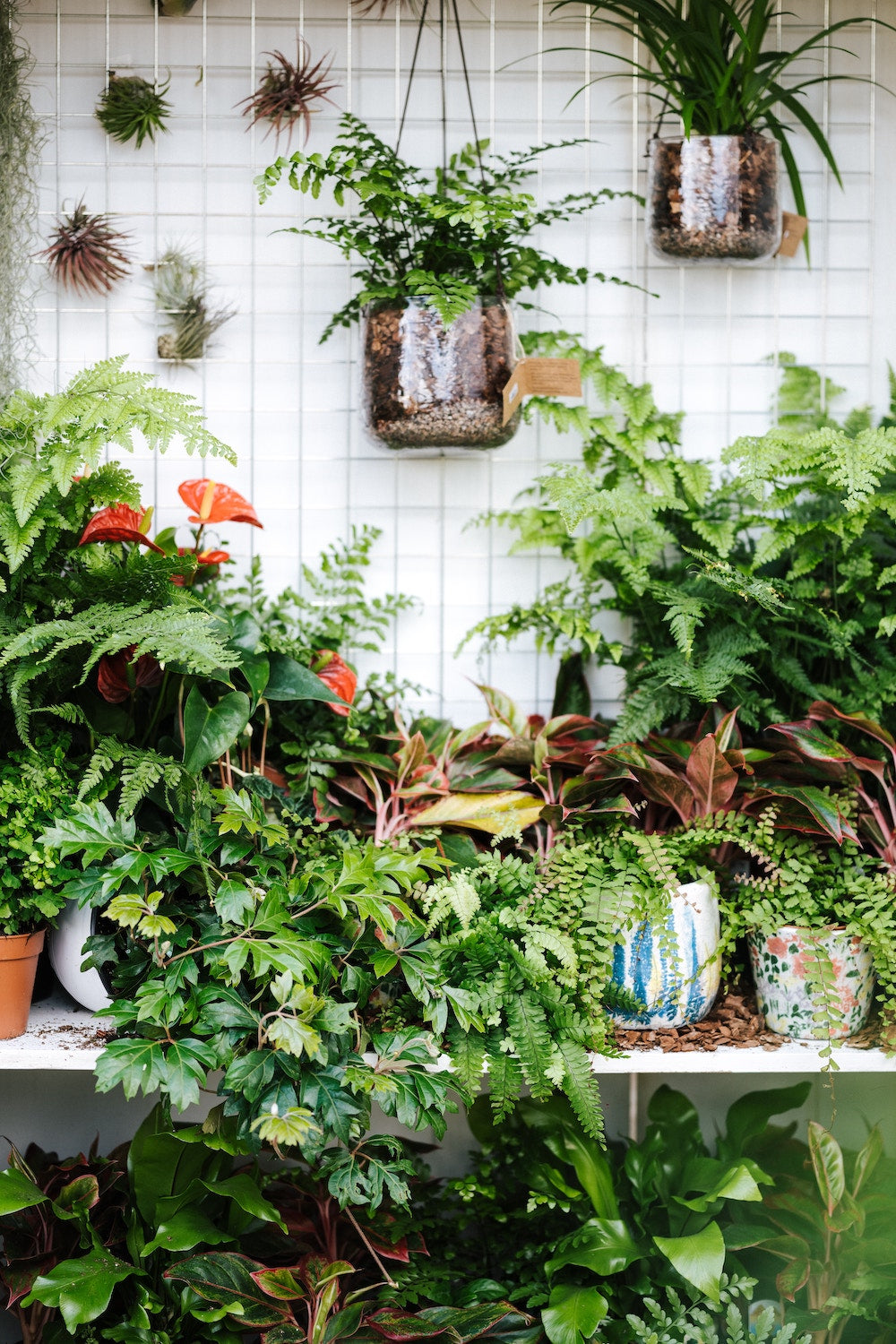 Revitalize Your Indoor Jungle
"Revitalize Your Indoor Jungle: 4 Easy Tips to Refresh Your Plants!"
Helping to prevent pests and diseases and give your plant a boost to thrive
As a plant enthusiast, you know that indoor plants are more than just décor—they're living things that deserve to be treated with care. And just like any other living thing, they need some maintenance to thrive. Some plants are a little more high maintenenace than your common houseplants, they may require more humidity or more light than what you can provide in your home set up (tropical plants or cacti & succulents), but the following tips are helpful for any plant and are guaranteed to give them a little boost!
4 ways to give your indoor plants a make over
Incorporate these four easy tasks into your plant care routine to keep your house plants looking their best.

Clean your leaves - It's no lie that plants are a bit of a dust magnet! Becuase of the moisture in your plants, dust and dirt can accumulate on your plant's leaves, which can block sunlight and make it harder for your plant to photosynthesize (kind of like if you tried to get a tan while being fully clothed). Wiping your plant's leaves with a damp cloth, sponge or microfibre cleaning gloves will remove dust and debris and help your plant to breathe more easily and capture as much sunlight as they can. Leaf cleaning sprays are available and have added nutrients and oils for protectin, but you can also use a gentle, dish soap solution to clean your plant's leaves, this not only makes them nice and shiny but will also help to prevent pests from crawling on or biting into your leaves as the surface is slippery and unpleasant for pests. A routine of wiping your leaves every few weeks will keep your plants dust free, photosinthesising their best and gives you time to look over and notice any changes with yout pant.

Fertilise - Indoor plants can benefit from regular fertilization, providing essential nutrients to help them grow and thrive. Everytime a plant in a pot is watered the nutrients in the soil become a little more diluted each time and the salts in the water can build up. Using a fertiliser can help reintroduce these minerals and nutrients that are vital to healthy plant growth. There's a miriad of different fertilisers available today in liquid form or as slow release pellets. You can now find ones that are specially formulated for indoor plants, usually with less smelly stuff in them! Some are already diluted and ready to use, either as a foliage spray or a soil drench. Choose a fertilizer that's appropriate for your plant's needs and follow the instructions and ratios carefully. Over-fertilization may cause leaf burn, so be sure to use the right amount, indoor plants tend to require less fertiliser than outdoor plants so start with a weaker, diluted mix.

Repot with Fresh Soil - Over time, your plant's soil can become compacted and depleted of nutrients, this can affect its water holding capacity which can dry up the roots and eventually the plant will suffer. Repotting your plant with fresh soil can help to revive it and promote healthy growth. Choose a pot that's the right size for your plant. If you think it needs a larger pot, opt for one thats no more than an inch larger in diameter than the current pot, a pot too large may keep the roots wet for too long and the plant may rot. Gently loosen the root ball and remove any dead or damaged roots before planting in the new pot, this will give the plant room to grow new roots and recieve nutrients to the older ones. You can also repot in the same pot with some fresh soil and a trim to the roots using sharp, clean garden sheers (trim no more than 30%of the roots), this will give the plant fresh nutrients and room to grow fresh roots.

Pruning - is an essential part of plant care, and it can help to promote healthy growth, and a bushier plant. Removing dead or damaged leaves, branches, and stems will allow your plant to focus its energy on producing new growth. Plus, it can help to prevent pests and diseases from taking hold. Use a sharp pair of scissors or pruning shears or snips to make clean cuts, and always sanitize your tools between plants to prevent the spread of disease. By cutting the main growing tip of a vine or branch can trigger the plant to focus its energy on making new growth points along the vine/stem. As hard as it can be to cut our precious plants this is a great technique for making bushier plants or reviving long leggy vines.

By following these simple tips, you can help to refresh your indoor plants and keep them looking healthy and vibrant. With a little bit of care and attention, your plants will reward you with their natural beauty and many health benefits. Caring for your plants can be a relaxing, therapuetic activity, so why not make a pot of tea, put on some music and spend some time with your plants.
Facts About Plants
When pruning your plants you dont have to throw the trimmings in the bin or compost heap. Why not try your hand at propagating? Propagating is the process of reproducing plants. Most plants can be propagated in jar of water on a window sill or straight into moist soil. You can do a quick research online of the best way to propagate the plant you're pruning to know where to cut and how to propagate. Its an inexpensive, easy and fun way to grow your plant collection!
Not All plants require soil! if you're unsure about having soil and potting mix in your home dont worry! Air plants are a great low maintenance option and they look absolutely stunning then they flower! Many common houseplants also live quite happily in perlite, clay balls or just water, think peace lillies, spider plants and devils ivy. They still require fertilizer for nutrients to grow but will be perfectly happy without soil.

The color green has long been associated with calmness, balance, and renewal, which is why incorporating plants into your indoor space can have a profound impact on your mental and emotional well-being. Not only do house plants offer an aesthetically pleasing addition to your decor, but they also provide a sense of connection to nature and the outdoors, even when we're stuck inside. Studies have shown that just looking at greenery can help reduce stress and anxiety levels, as well as improve overall mood.
People Also Read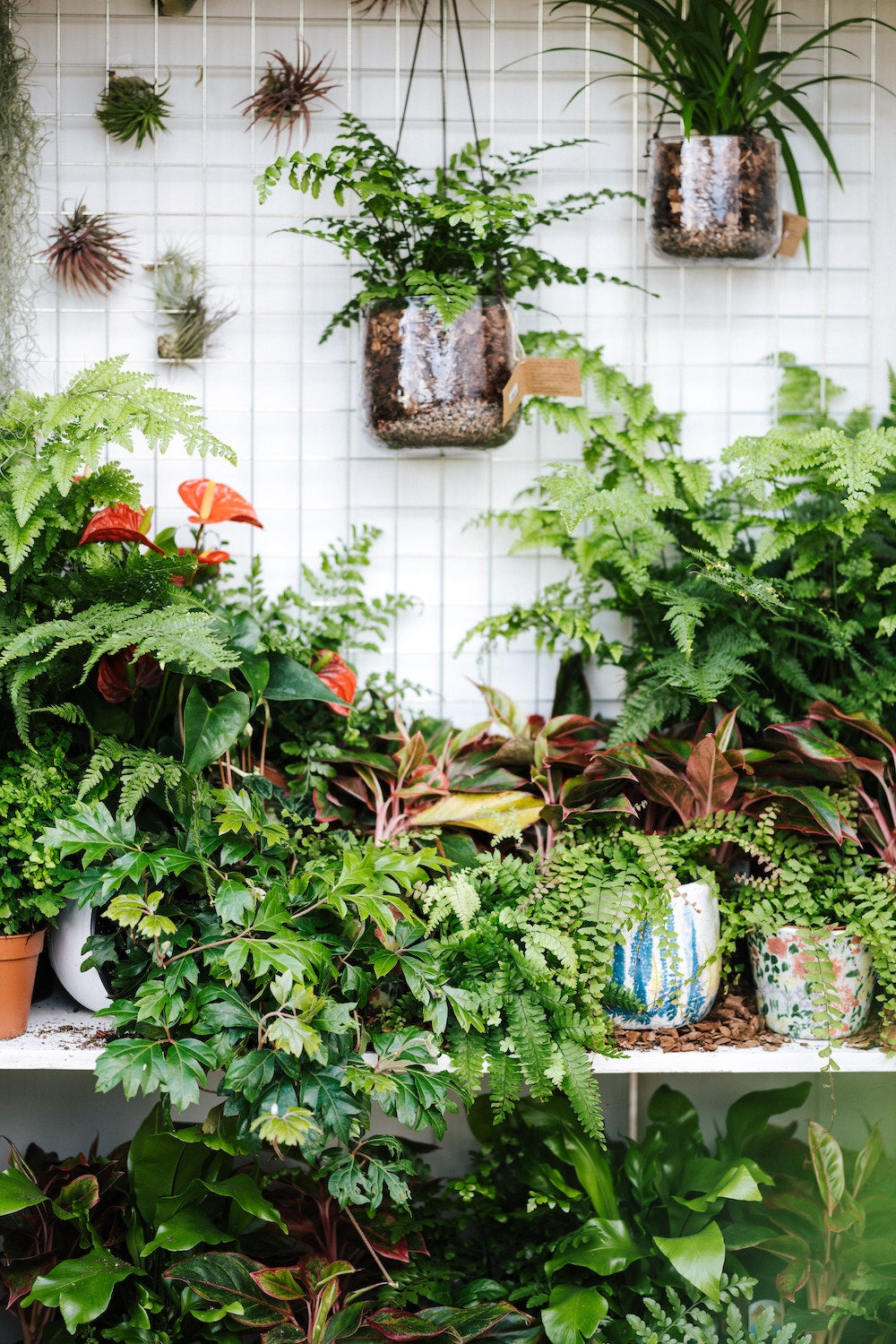 Shopify API | May 22, 2023
Revitalize your indoor jungle with these 4 easy steps to refresh your plants. Discover simple yet effective methods for pruning, cleaning leaves, fertilizing, and repotting with fresh soil. Transform your indoor space into a thriving oasis of greenery while enhancing the health and vitality of your beloved plants. Revive your plant collection with expert tips and techniques to ensure long-lasting beauty and vibrant growth.